National Garage Door Safety Month Giveaway
Enter To Win BIG!
We're looking to hook one lucky winner up with a brand new WiFi Ready Garage Door Opener from LiftMaster® 8550W beltdrive w/1 remote and battery back-up retail value $600.
Here's what you'll win:
LiftMaster 8550W Beltdrive Garage Door Opener WiFi Ready w/1 remote and battery back-up for a 7' tall garage door*
Our service technicians will install for you
Installation will be July 3- July 8, 2017
Verified Homeowner in the Collin County and surrounding areas
All you have to do is click on the link below, answer three questions and your registered!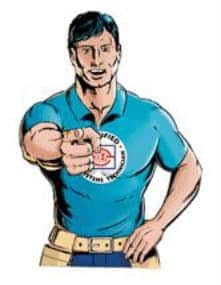 We will randomly select a winner Live on Facebook June 30, 2017 between 11:00 am – 1:00 pm Central standard time by one of our SuperTech's aka… Service Technicians on SuperTech Day!
No Purchase Necessary. See Giveaway Terms and Conditions. Giveaway starts 6/1/17 at 12:01 am (CST) and ends 6/28/17 at 5:00 pm (CST)
*Additional $70 fee for an 8' tall garage door