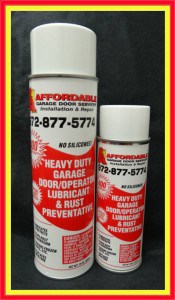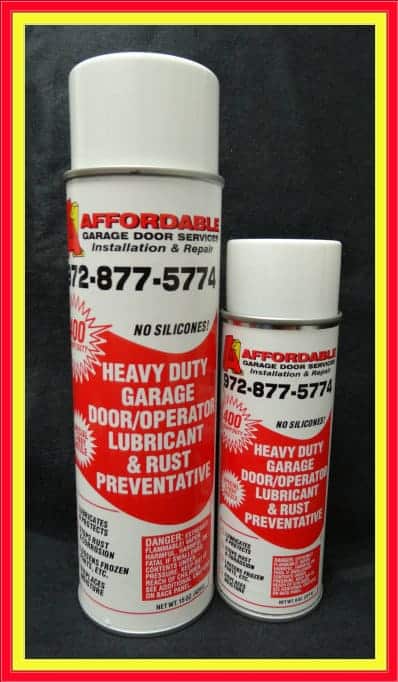 Garage Door Lubrication Spray – This product is used to lubricate the garage door rollers, hinges and torsion springs located above your garage door. It does not have silicone's so it will not attract dirt and debris. Our recommendation is quarterly once every 3 months. It will quiet down the noise from the rollers as well as the hinges. It has a special 3-way nozzle to reach the torsion springs without a ladder!
Lubricates and Protects
Stops Rust and Corrosion
Loosens Frozen Parts
Displaces Moisture
There are two different sizes available: large 15 oz and small 8 oz. The spray can will last 3 or more years and will not go bad from sitting in the garage.
Learn how to lubricate your garage door
Stop by our Plano showroom today! Always in stock.