LiftMaster® Garage Door Openers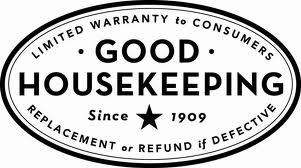 LiftMaster® 8550 Elite Series®
DC Battery Backup Belt Drive
Take convenience and safety to a whole new level with the LiftMaster® 8550. The reliable, integrated Battery Backup System guarantees access in and out of your garage, even when the power is out. The safety and security features will continue to operate as well, ensuring your family is protected in a power failure.
The opener is also equipped with built-in MyQ® technology, enabling you to close your garage door or turn lights on or off using a smartphone or computer – from anywhere in the world. And because it features soft start and slow stop to reduce noise when it operates, it is perfect for homes with a room above the garage.
895MAX 3-Button Premium Remote Control
Easy-to-use remote with LED lights that make it easier to use at nighttime. You can control up to three LiftMaster garage door openers or MyQ™ enabled light accessories.
880LM Smart Control Panel
The 880LM is a great security feature. It includes a motion-activated light control as well as a light timer and lock feature for extra security. Also set the garage door to close automatically after a specified amount of time.
LiftMaster® 8550 Accessories
Remote Control
828LM LiftMaster® Internet Gateway
The 828LM features the brand new MyQ™ technology which allows you to open and close your garage door from anywhere in the world using a MyQ™ enabled computer or smartphone. Installation is simple and fast and it works through your in-home router. Only compatible with Security+2.0 garage door openers and accessories.
829LM Garage Door Monitor
The 829LM Garage Door Monitor allows you to always have control of your garage door from inside your home. It includes two LED lights that tell you whether your garage door is open or closed. It also has an audible alert that tells you if your garage door is open. You can also close your garage door from inside your home. The MyQ™ enabled technology allows you to control up to four garage doors at a time.
LiftMaster® 3240 – 1/2 HP Screw Drive
Garage Door Opener
| | |
| --- | --- |
| For greater security, our screw drive openers include Security+® rolling code technology. Each time the remote is activated, Security+® automatically rolls the code over to any one of 100-billion new codes, never to be repeated. We also include PosiLock™, a patented LiftMaster feature. With PosiLock, once your garage door goes down, it is securely locked and an intruder cannot gain entry by forcing your garage door open. | |
LiftMaster® 8587 3/4 HP Heavy-Duty
Chain Drive Garage Door Opener
| | |
| --- | --- |
| You've got carriage house or custom-designed solid wood garage doors, and we've got the dependable 3/4 horsepower heavy-duty garage door opener to lift them. The LiftMaster® 8587 3/4 HP Heavy-Duty Chain Drive Garage Door Opener is one of the only three professionally-installed garage door openers with 3/4 horsepower strength. Designed to lift even the heaviest custom garage doors, it has a rugged I-beam rail and chassis support bracket, and offers a 2-speed dual sprocket customizable to door requirements. Our patented MVIS® (Motor Vibration Isolation System) also makes it the quietest chain drive on the market. | |
| | Smart Control PanelTake garage door control to a whole new level with this wall control panel. It displays time, inside garage temperature, and important system status messages, making it easier to maintain your system. |
| | Premium Remote ControlUpgrade your access with our premium remote control. It's the only remote that automatically lights up as you bring your hand nearby, making finding the right button easy, even in the dark. |
LiftMaster® 3255 1/2 HP Chain Drive
Garage Door Opener
| | |
| --- | --- |
| Rugged, reliable performance is what you'll get with the LiftMaster® 3255 1/2 HP Chain Drive Garage Door Opener. Its durable 1/2 HP motor combined with an industrial-strength chain drive provide smooth, steady performance year after year. Part of the Contractor Series, it is the choice for value and reliability. | |
LiftMaster® 8500 – DC Residential Wall Mount
Garage Door Opener
Model 8500 offers an ultra-quiet, space-saving, wall-
mounted design. It is specially designed for garages and
unique applications that don't allow for a traditional garage door opener, such as garages with very low, cathedral or obstructed ceilings, and is designed for use on sectional doors only, up to 14 feet high or 180 square feet.The optional Battery Backup – that continues to operate your opener even when the power goes out – makes it even more convenient.
Our openers are available in 7′, 8′ and 10′ models to accomodate any size garage door opening. Your LiftMaster® professional can help you choose the model that's right for you.